Here you will find the Four Big Reasons Why Bollywood Movies Fail These Days.
Always in a Fight Between Two Persons, the Third Has the Advantage ( Hindi Movie + Hindi Audience = South movie)
Four Big Reasons Why Bollywood Movies Flop These Days
Covid – 19

Death of our beloved Sushant Singh Rajput

Bollywood Celebrities Involved In Drug Cases

OTT Platform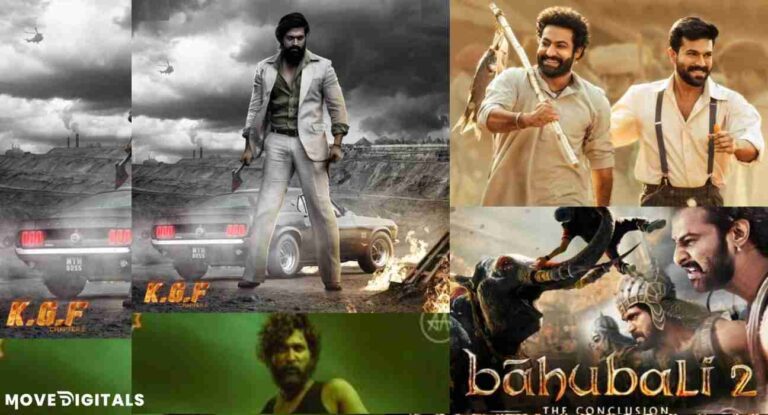 Covid – 19
Due to COVID-19, theaters have been unable to conduct business for the past two years. They have therefore increased ticket prices to offset the loss. The cost of the tickets has gone up by around 40%. And this has had an effect on the Bollywood film industry's business.
Death of Our Beloved Sushant Singh Rajput
Everyone blamed Bollywood for the death of our beloved Sushant Singh Rajput. After Sushant's death, every day boycott Bollywood trends on Twitter, YouTube, and other social media, and nowadays we all have smartphones, 1GB internet connection, and a minimum of 18+ hours of activeness on Social media. That boycott trend impacts people's thought processes. 
Bollywood Celebrities Involved In Drug Cases
After the death of Sushant Singh Rajput, many Bollywood celeb's drug connections opened in front of the public. And the people started to hate all the celebrities whose they believed blindly. Then they began to dislike them, also many baseless stories trended on social media about celebs and Bollywood, which gave people reasons to hate Bollywood and its celebrities.   
OTT Platform
An important reason for this is the OTT platform. Nowadays everyone has OTT platform subscription so they wait for the release of the film on OTT and then they enjoy it in their free time.
The cost-effectiveness of OTT's subscription made a huge selection of films, web series, daily soaps, etc. available for little money. Therefore, every day, more people want to access OTT services from their homes, which is driving up the demand for high-quality content. As more people with subscriptions watch movies and web series, it increases the profitability of advertising. And also people don't want to watch remakes they always want fresh and new stories.
And these days, a lot of South Indian films are popular due to their original, fresh stories, and simplicity.
For more entertainment news follow Movedigitals.